Amsterdam School of Data Science: Officially opened by Kajsa Ollongren
On Friday 24 March 2017, Alderman Ollongren launched a new education initiative in Amsterdam Zuiderkerk with over 400 attendees
Kajsa Ollongren, alderman and deputy mayor of Amsterdam, has officially opened the Amsterdam School of Data Science. The School is an alliance of the Amsterdam University of Applied Sciences (AUAS), University of Amsterdam (UvA) and Vrije Universiteit (VU) Amsterdam which aims to reduce the critical shortage of data scientists in the labour market.
The opening took place in the Zuiderkerk in Amsterdam, after the initial location (City Hall) became too small because of the great interest from industry, government, and knowledge institutes in attending this event.
Alderman Ollongren: "In Europe, Amsterdam has a central position in the area of ​​start-ups, technology and data science. The Amsterdam School of Data Science plays an important role. The large number of talented data scientists make Amsterdam also interesting as a location for innovative companies. "
Thousands of students each year
With over 250 bachelor and master programmes, tracks, and courses – spread over several applications – thousands of students are annually trained in Amsterdam in the data science domain. The new initiative aims to make high school students enthusiastic to study data science, and additionally to encourage employees to retrain themselves. This will address the critical shortage in the labour market – next year 8,000 extra data scientists are needed according to the National Think Tank.
Marc Salomon, Amsterdam School of Data Science: "We want to show young people the available opportunities in the labour market, if they select data science education. Because of that I am glad that today, besides scientists, also relevant data scientists from the Tax Authority, Ebbinge, Ahold and ING have a stage to show what they can provide. With this perspective, for high school students it is very clear the many options in the field of data science. "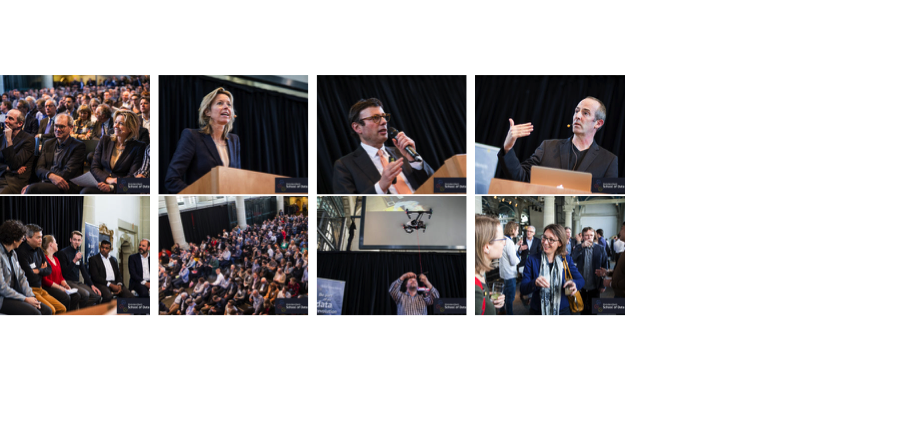 Photographs (clockwise from top left): Full house at Zuiderkerk; opening by Kajsa Ollongren; chairing by Marc Salomon; Maarten de Rijke on the School objectives; panel discussion on the Future of Data Science Education; full house at Zuiderkerk; Ger Baron officially opens the School; attendees networking over drinks & snacks.
View all the pictures from the Launch HERE and check-out a selection of the media attention generated on the Amsterdam School of Data Science (in Dutch) at the links below:
For more information on the Amsterdam School of Data Science see our website or send an email: info@schoolofdatascience.amsterdam
Read More
Pascal Wiggers, Frank Kresin and the Digitial Society School recently organized a knowledge session to discuss the possibilities and dangers of ChatGPT for education with teachers.

ROBUST, a new initiative by the Innovation Center for Artificial Intelligence (ICAI). 

UvA's new segment called Impact Stories just released its first edition which will focus on Smart Cities. Learn more about cameras, AI and the use of your data in the smart city here. In this piece, UvA researchers Cees Snoek and Heleen Janssen are examining the massive potential, pitfalls and impact of all this knowledge on our society.